IMAGO MUNDI
750 Artists from Eastern and Western Canada, Inuit from Arctic Canada, First Nations and Métis; curated by Francesca Valente
Palazzo Loredan, Venice
August 29 to October 29, 2018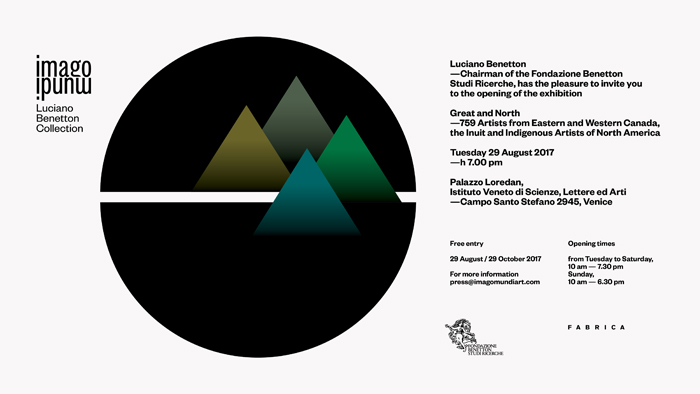 Imago Mundi is about Art and the World without borders – a democratic, collective and global map-in-the-making of human cultures – as envisioned by Luciano Benetton, creator of United Colors of Benetton, a leading fashion brand, and art patron by vocation.
With a single format, 10x12 cm, the collection brings together artists from every continent: to date, more than 20.000 from 130 countries.
The collection, under the auspices of the "Fondazione Benetton Studi Ricerche" was established on the wishes of the Benetton family to support and raise awareness of the wealth of landscape, cultural and artistic heritage, has no commercial ambitions, but aims to unite the diversities of our world in the name of common artistic experience. The goal is to catalogue works, inspirations and ideas, in order to pass down to future generations the widest possible mapping of human cultures at the start of the third millennium.