THE 54TH INTERNATIONAL ART EXHIBITION – VENICE BIENNALE 2011 PADIGLIONE ITALIA IN THE WORLD
In honour of the 150th anniversary of the Unification of Italy, the Italian Ministry of Foreign Affairs and the Ministry for Cultural Heritage have launched a special event. For the first time ever the Padiglione Italia at the 54th International Art Exhibition of Venice Biennale 2011 will be extended over the national boundaries to include the Italian Cultural Institutes of the world. In each of the 89 Italian Cultural Institutes works by Italian artists or artists of Italian origin living and working abroad will be exhibited.
The Italian Cultural Institute is pleased to announce that Tony Calzetta, Vincenzo Pietropaolo and Francesca Vivenza are the Toronto artists selected to participate in this project.
Videos of the exhibitions will be screened in a display at the Padiglione Italia in a multimedia installation created by Italian architect Benedetta Miralles Tagliabue. The videos will be accompanied by music especially composed by Ennio Morricone entitled "Da Pitagora e oltre".
The aim of the project, which has been devised by the Italian art critic and historian Vittorio Sgarbi and has been coordinated by Francesca Valente, is to create an opportunity for dialogue and confrontation between distant artistic worlds. A second but not less important aim is to map Italian creativity abroad. A bilingual catalogue published by Skira has been published.
June 6 - November 27, 2011
Instituto Italiano di Cultura
496 Huron St. Toronto, Canada
Gallery Hours Monday - Friday 2:30 - 4:30 pm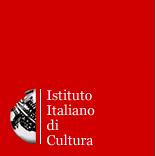 Copyright © 2020 Tony Calzetta. All rights reserved.