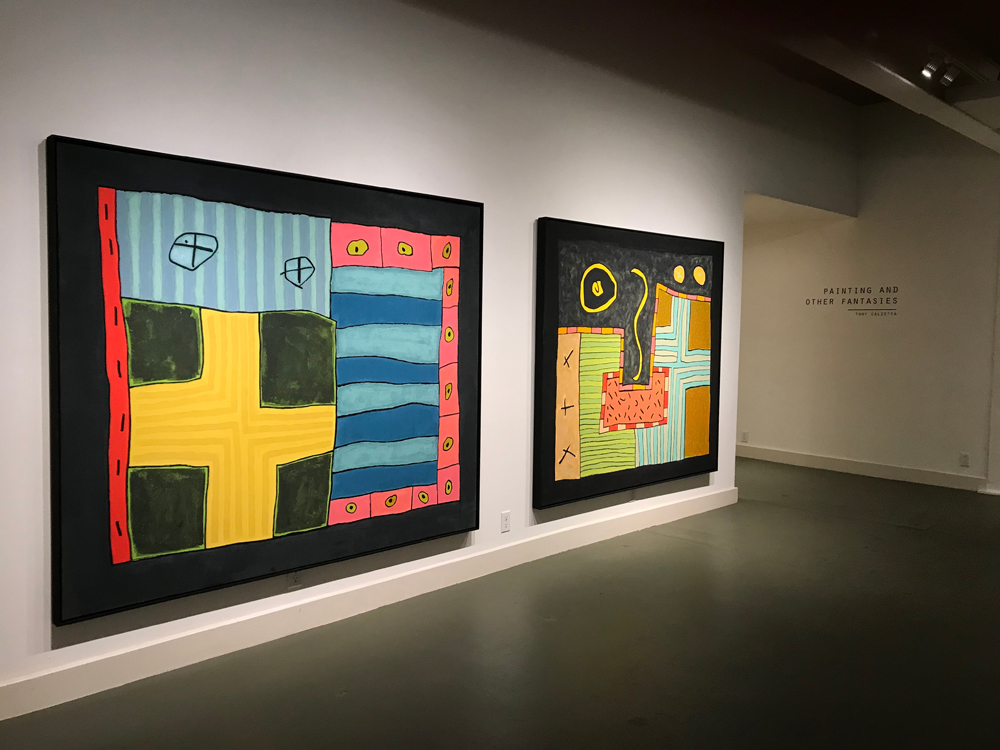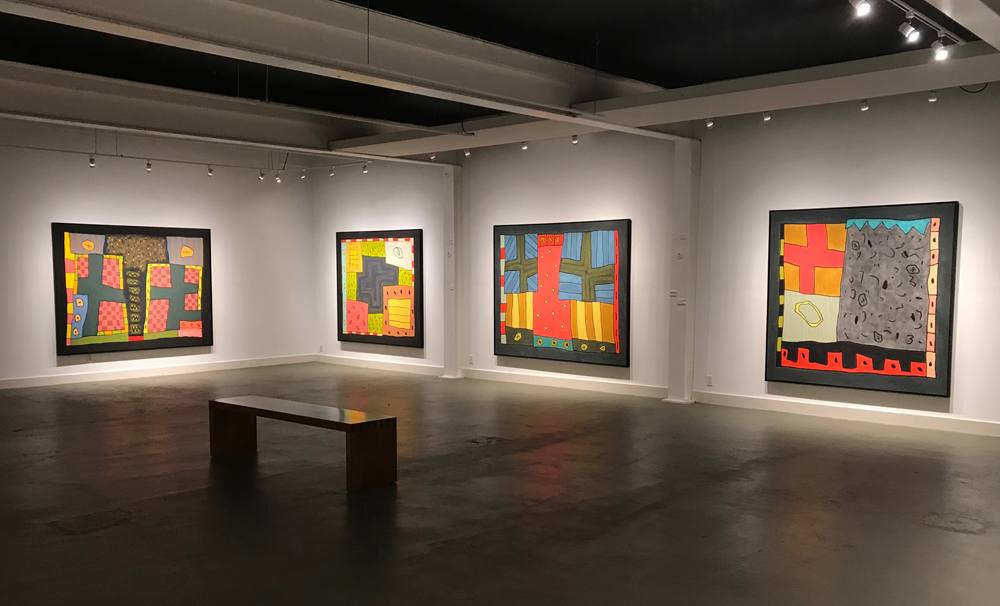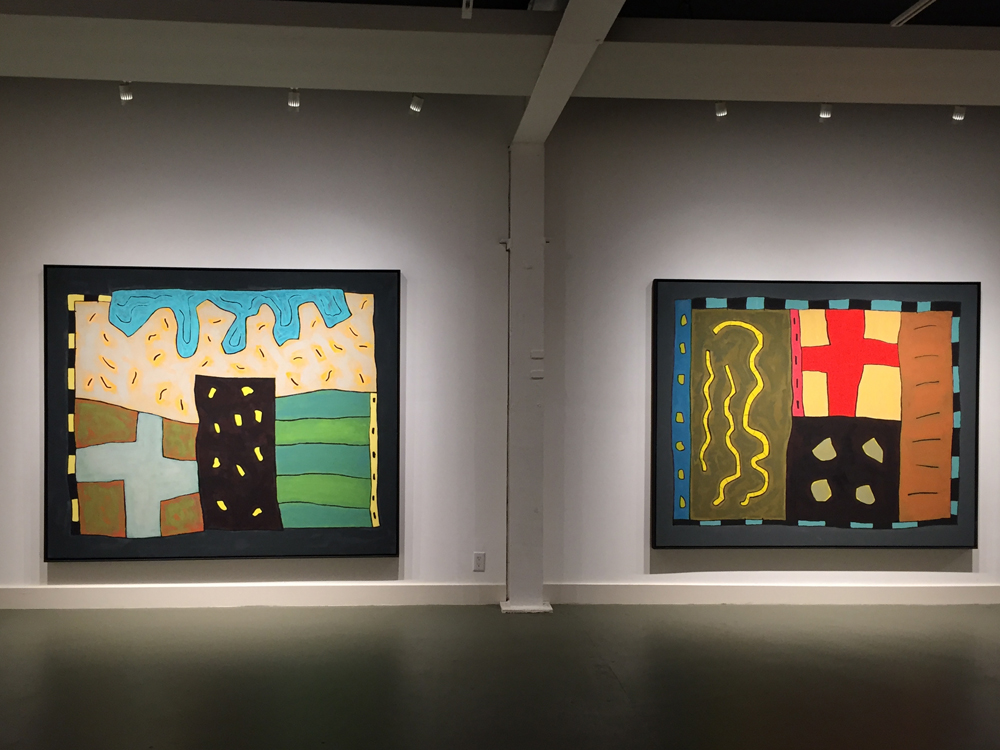 Painting and Other Fantasies
My work is about drawing, I work in line and colour. My images are composed of shapes and forms constantly evolving from a highly personal visual vocabulary which started with subconscious doodling and automatic drawing and later using more conscious visual influences.
A lot of my work can be described as "abstract funnies" or "surreal cartoons" which fit somewhere between high art and popular culture. My interest is with image as image and I believe in letting the viewer interpret and create their own narrative.
John Metcalf has described my work in this manner, "It is the contradictions between romantic and classical, between sophistication and magic, between the spontaneous and the formal, that give Calzetta's work its unique tension. Tony Calzetta combines impressive formal skills, strong drawing and bright colours with childlike images to create energy-filled paintings that are simultaneously playful and elegant."
Most recently I have returned to my roots in abstraction with large scale canvases. PAINTING AND OTHER FANTASIES uses the visual elements that have evolved over the years with my intuitive sense of colour.
Click on a thumbnail to see the full image