Imaginary Friends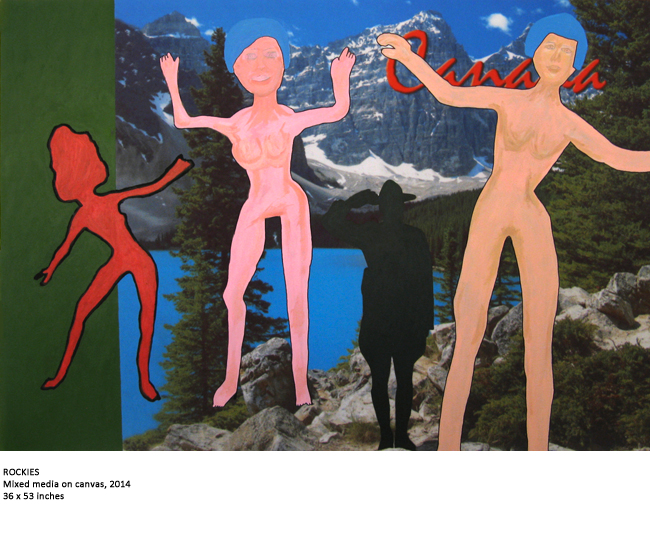 In the age of email and 'selfies' who sends postcards home from their travel destinations? Gabrielle de Montmollin's imaginary friends do, that's who.
Breaking free from the artist's black and white photographs her characters have morphed into colourful globe-trotting tourists. From the snow-covered Rockies, barreling over Niagara Falls, on the shores of Lake Muskoka and the wintery streets of Montréal, sailing the Atlantic to points further east de Montmollin's real-in-art imaginary friends travel the world and send home visual "wish you were here" messages.
Exhibited at The Red Head Gallery, Toronto, February 4 - 28, 2015
Exhibition essay by Ashley Johnson


© 2020 Gabrielle de Montmollin. All rights reserved.