Stephen Harper Hates Me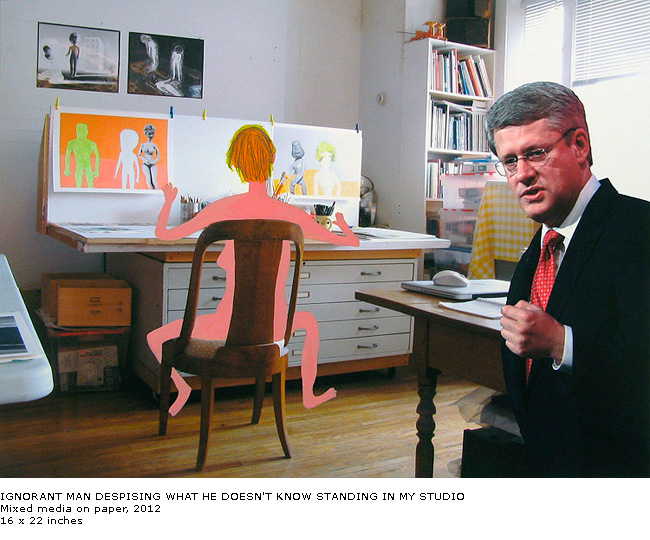 In a reversal of the 1960's slogan, "The Personal Is Political" Gabrielle de Montmollin suggests that politics is personal in her new series Stephen Harper Hates Me. Blending news photographs with images borrowed from her drawings and photographs de Montmollin shows how Harper's inimical attitude towards artists and others he despises has shaped the art she makes and the life she lives.
Exhibited at The Red Head Gallery, Toronto, April 24 - May 18, 2013
Selected by Canadian Art as one of "Nine Shows We Want to See This Spring (Besides Venice)"
© 2013 Gabrielle de Montmollin. All rights reserved.