We Shall See What We Shall See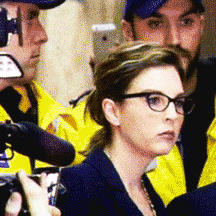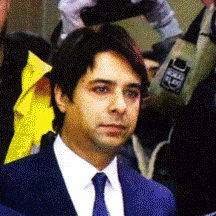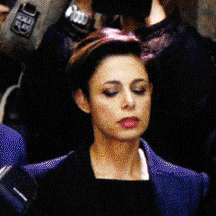 We Shall See What We Shall See is Gabrielle de Montmollin's lively interpretation of the Canada she lives in focusing on Jian Ghomeshi, fashionista lawyers, the boreal forest and Mounties. The lenticular prints in this exhibition provide viewers with their own personal interactive experience. De Montmollin's work draws you in, it is multi-layered and riveting. Everybody sees something different.
De Montmollin's lenticular prints are created by a hybrid process using three layers of imagery which are revealed randomly as the viewer moves in front of the prints. We Shall See What We Shall See features a large lenticular work -- a mosaic of 12 prints placed in a grid based on a photograph of Jian Ghomeshi and his lawyers exiting the court house. As each panel uses three images the result is a layered panorama of 36 moving images.
Over the years, through her photography, Gabrielle de Montmollin created her own world which she lived with while mostly letting the 'real' world pass by. Recently, however, she has become interested in butting up the two worlds against each other, a process which was evident in Stephen Harper Hates Me, her May 2013 exhibition at The Red Head Gallery. Included in We Shall See What We Shall See is a selection of black and white photographs which are the source of many of the figures used in the lenticular works.
We Shall See What We Shall See was exhibited at The Red Head Gallery, Toronto, April 27 - May 21, 2016 as part of the 20th Anniversary Scotiabank Contact Photography Festival.

© 2020 Gabrielle de Montmollin. All rights reserved.